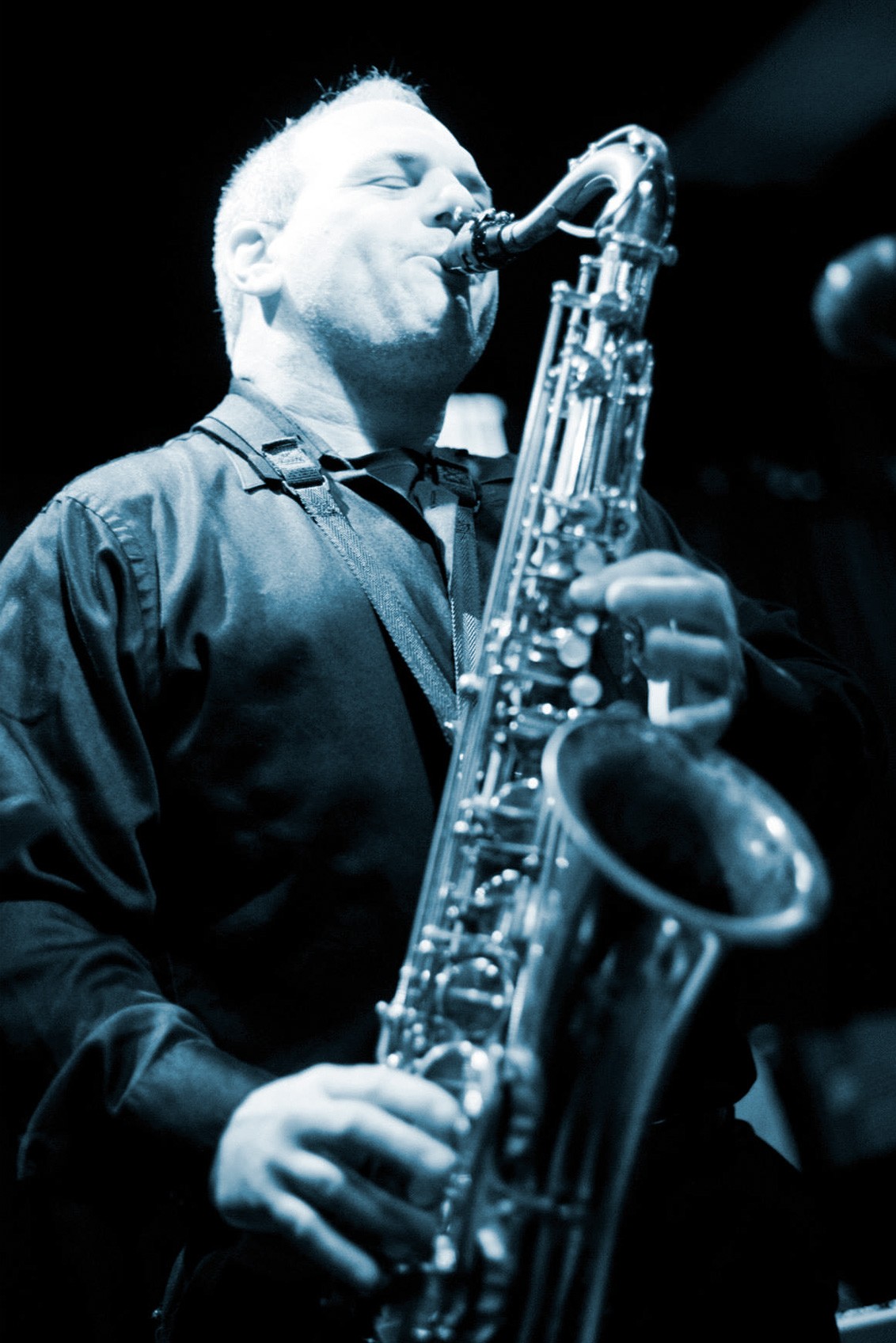 About Tony Malfatti
Tony took to music naturally and, with his grandfather's assistance, began playing trumpet at the young age of three. He began playing clarinet at age 10 and added saxophone at age 11. Tony's musical foundation was blessed by an excellent private woodwind instructor, Ed Heney, one of the lead saxophonists of the world renowned John Philip Souza Marching Band. Mr. Heney honed Tony's technique, tone and confidence.
Tony began to play professionally at age 15 all over northern California in the R&B band "Streetwise", arranging and playing in a 3-piece horn section. The fruits of Tony's labor paid off in his final year of high school when he placed first in the Northern California Étude Competition (Classical) and obtained the lead alto chair in both the California State Jazz Band, and the prestigious Monterrey Jazz Festival High School All Star Band.
After high school, Tony was offered an opportunity to join a recording project for Warner Brothers Records, and ultimately recording at the acclaimed Fantasy Studios in Berkeley, CA. Tony enjoyed years of touring through his late '20s. Later, Tony became the Minister of Music at the Church of Divine Man where he wrote music, directed, taught and oversaw all choirs in all the parishes, including his own gospel-style choir at the main parish.
Tony has backed The Drifters and The Temptations. He plays with and has toured nationally with Johnny Baron & The Bel Aires, Then & Now, the Joel Nelson Band and Larry Lynch and the Mob. He has been a featured soloist in the Napa Symphony. Tony has performed, recorded for and toured with vocal artists Keely Smith (Louis Prima), Connie Francis, Russ Lorenson, Shawn Ryan, Shaynee Rainbolt, Lua Hadar and Terese Genecco, in her ever popular, award-winning show, "Drunk With Love".
Tony continues to develop his proficiency on other instruments, including guitar, keyboards, and bass. He is primarily hired as a saxophonist and vocalist, but also plays bass with various bands around the Bay Area. Tony Malfatti is a highly sought after recording artist, composer, and arranger.
Tony Malfatti, who plays sax, clarinet and flute is absolutely fantastic! Not only does he play them, he twists and turns each note as if he were entwining us with "come-hither" sounds! No wonder the audience was jumping up and down like their seats were on fire!

Lee Hartgrave of Beyond Chron
It has been my pleasure to work with Tony Malfatti many, many times, at many different types of events. He always brings a wonderful musicality and technical excellence to every performance, along with a great positive attitude...sheer joy of making music that shines through every note.

Tony Lufrano - Music Producer, Recording Artist, Musician
I have worked with Tony Malfatti for over 20 years. He became my 'first call' early on, and has always been prompt, professional and good-natured. His saxophone skills are well known and sought after by producers and band leaders. Tony is a world class bass player, vocalist, and keyboardist. I have used him on record albums, TV commercials, and live shows. Tony's the man!

Bill Bentley - Guitarist, Vocalist, Producer, Recording Artist and Engineer, Owner at Bill Bentley Productions
Live Performance
If you are looking for an energetic, inspired and talented musician…look no further! Tony offers saxophone (all saxes), clarinet, flute, bass, keyboards and vocals. Tony Malfatti can provide what you need and in the genre you want to capture. Whether playing solo, duo or with a larger band configuration, Tony's performance will touch your soul and put a smile on your face!
Composition & Arranging
Composition and arranging has always been Tony's passion, with a large emphasis on Horn Sections. We can work with any musical style or genre you have and make it spectacular. We also offer jingles for business and commercials as well as complete musical arrangements. We have many successful hours in the studio creating great things for our clients.
For Your Event
Tony offers a large range of musical possibilities, from DJ services, Master of Ceremonies, Solo performances, Duos, Trios, and Full Bands. Tony routinely works with some of the best bands and artists in the San Francisco Bay Area. We perform all styles of music for Dancing, Listening, Partying, Surprising a loved one – whatever genre you want to capture let's work together on your event.
Tony Malfatti has over 30 years experience in the music industry!
SAXOPHONE • KEYBOARDS • BASS • VOCALS • COMPOSITION • ARRANGING • RECORDING • JINGLES • BANDS • DJ